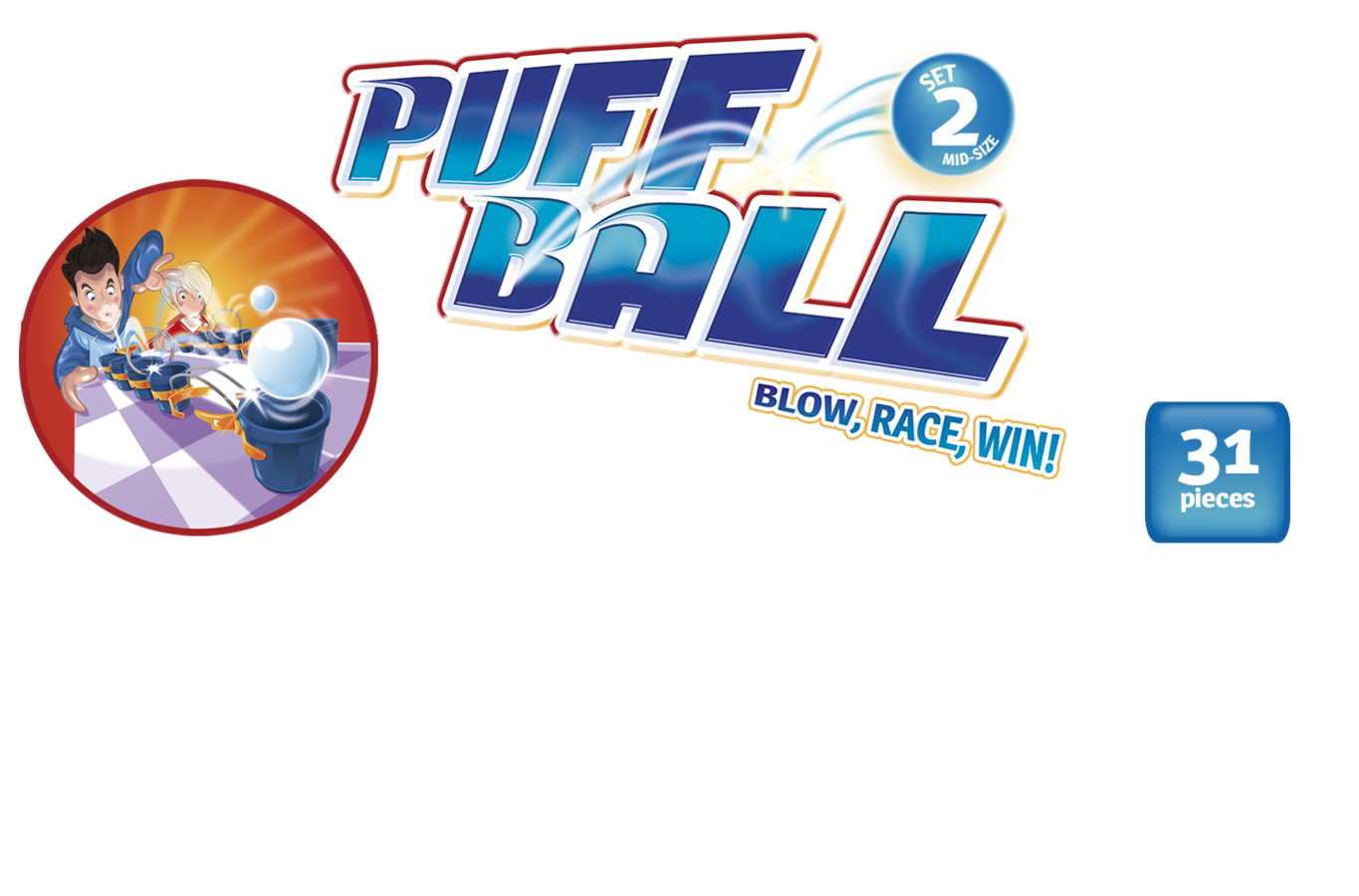 For 2 or more players, aged 6+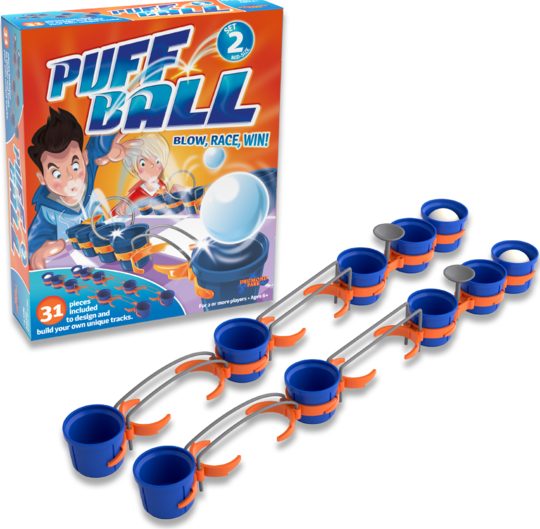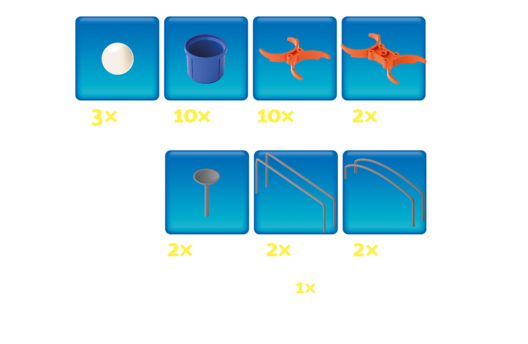 about
Puff Ball Set 2 Mid-Size
Puff Ball is the dynamic, action packed, two-person puff-power game. Set 2 includes 31 pieces to build exciting tracks to race with.
Build your tracks then someone shout START and the players race to blow the balls from cup to cup, onto the golf tee, and over the bridges to win. It's frantic and fiendish, but practice makes puff-fect.
Build a standard track or make up your own special sequence. As long as both tracks have the same selection of tricks and obstacles the race is on. The player with the perfect puff is bound to win – unless beginners luck alters the odds.
Puff Ball is a new kind of construction set with brilliant game play which requires a whole new skill set. Gentle but firm, positive but restrained, learning just the right amount and direction of puff to get those balls through those obstacles is the challenge. It's like riding a bike, get the right balance and you're off!
With this set you can increase your skill level, build multiple tracks and race your friends.
If you want to start smaller, you can go for the Starter set. Want it even bigger, with more stunts and tracks for increasing your skill level? Check out the Large and Extreme sets!
WHERE TO BUY
REVIEWS
"Great fun for son's party. Bought this for my son's 9th birthday party. Kids loved the challenge of getting the ball from one side of the course we'd set up to the other - some found it easier than others but that was the fun of it!! Great fun!!"
"Kids love it! Bought for my kids and they absolutely loved the challenge of blowing the balls in and out of the cups. Also loved putting the pieces together to make different tracks. Kids are now bugging me for a bigger set!"
"Fun for all the family. This is a great game. We had a family gathering where the kids, parents and even granny loved it! Would recommend to all."