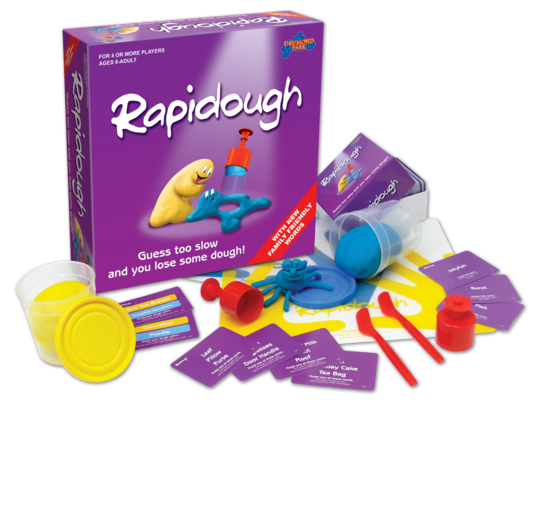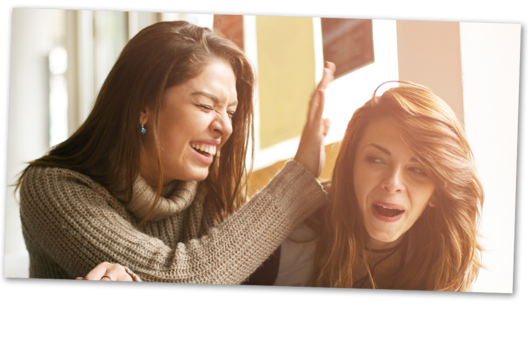 about
Rapidough
Guess too slow and you lose some dough!
The original modelling guessing game; an all-time classic, and a perennial top choice in the UK's 'what shall we play?' household stakes.
Grab your clay and model what you see on the card. Easy? Not when you're scrabbling to outdo your opponent; when your team are bombarding you with bizarre guesses; when your hands are fumbling and stumbling and when the other lot have pinched your raw materials!
Rapidough's the game that never ages: even if you've seen a card before, one person's 'fish' is another person's 'Tower of London'. But with five hundred word cards in all, and the scope for teams as big as you like, this is one game with a lonnnnng shelf-life!
WHERE TO BUY
REVIEWS
"This has to be one of the best games we played with the children over xmas, both adults and children loved it. Hours of fun."
"This game is such great fun. It's good to get your creativity going while also being super competitive. Who knew it was so hard to model play-dough?! I would really recommend this game for families, grandparents, couples and anyone in between!"
"I bought this game to take on holiday. We have 5 children aged between 10 and 16 and they all loved it, playing it over and over again. Was nice spending the time together as a family and getting them interacting instead of on the wifi"
"This is a great game particulary where there is a mix of all ages. We started being very polite and it rapidly descends into mayhem. We laughed alot. Its not complicated, the rules are straightforward and anyone can play. Fab fun"
"This got the family together and away from the TV over Christmas which is always a good thing. Got really competitive at times..."
"Great for all ages. Game became very competitive and gave a few laughs too. Played with 8 people between age 10 and 68! All got involved."
"What an excellent game and a brilliant idea. Anyone can get involved with "modelling" the dough, much head scratching ensues trying to interpret an 8 yr olds artistic streak!"