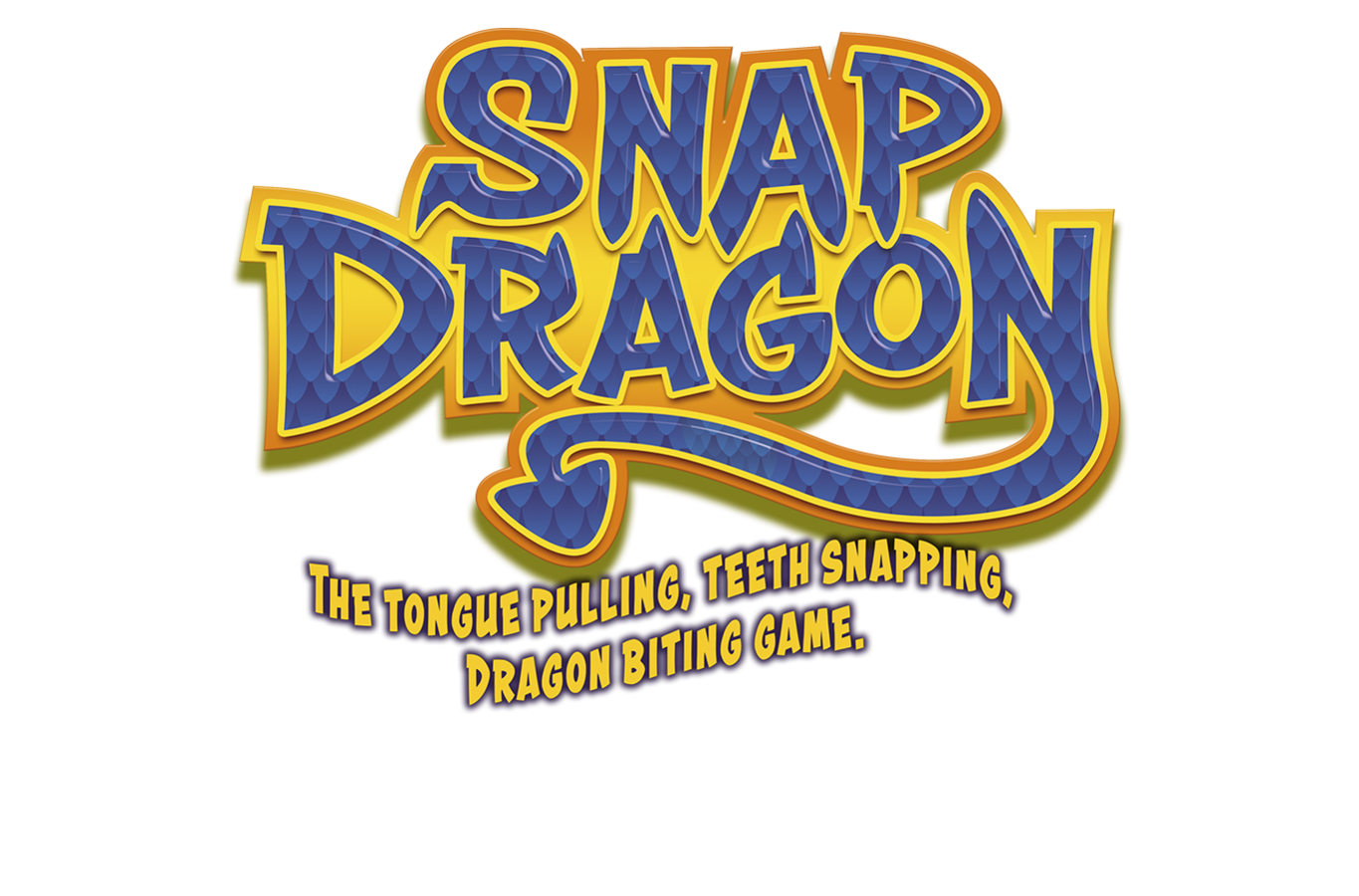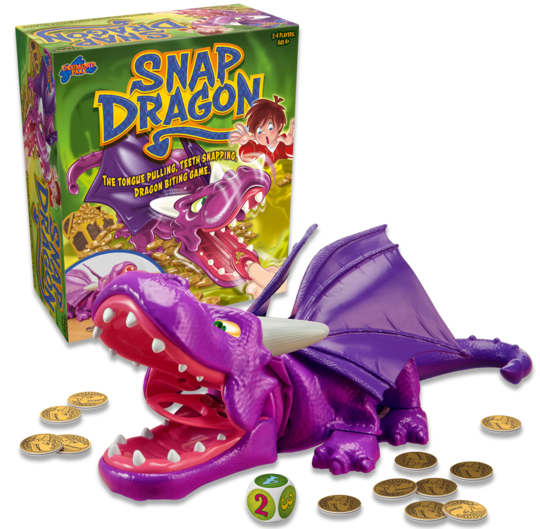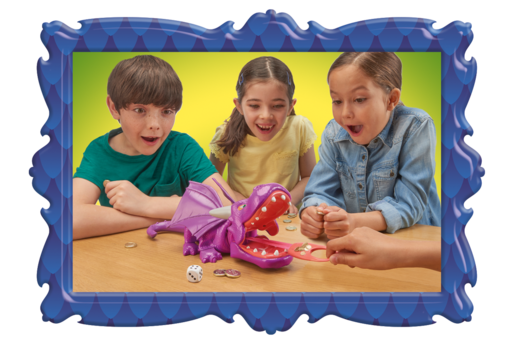 about
Snap Dragon
Snap Dragon is scary, tense, and fun.
Grab the dragon. Grip his tongue and pull it out. You might be safe but you might not!
You are trying to win golden coins from the dragon's hoard, but sometimes the dragon's head shoots out and snaps at your fingers.
If it does - you lose one of your hard-earned coins. Be first to collect three coins and WIN!
WHERE TO BUY
REVIEWS
"Great fun game for all the family. We loved this as a family. Lots of fun and giggles, especially when the dragon first went off and "snapped". Loved the way it's neck extended, it came as a great surprise. Game Instructions were easy to follow and understand and everything was easy to set-up. We did find we needed to hold one of its legs whilst pulling the tongue to keep it from moving. Overall great family game that's quickly becoming one of our favourites."
"Great game! Good fun for all the family. It's a good laugh."
"What a great game!!!!
Played it with six year old and three year old....they were well pleased! They loved the tension of whether it was gonna bite...and if it did they had to live with the upset of missing out on the gold coin! A real winner for these first players! They couldn't bear to stop playing.
Great game, great value, great fun for all participants and observers! A no brainer buy it!
It's easy to play, a 'doddle' to put together and the rules easy to grasp for children!"
"Great game. Great game. My 4 year old loves it. I do as well"