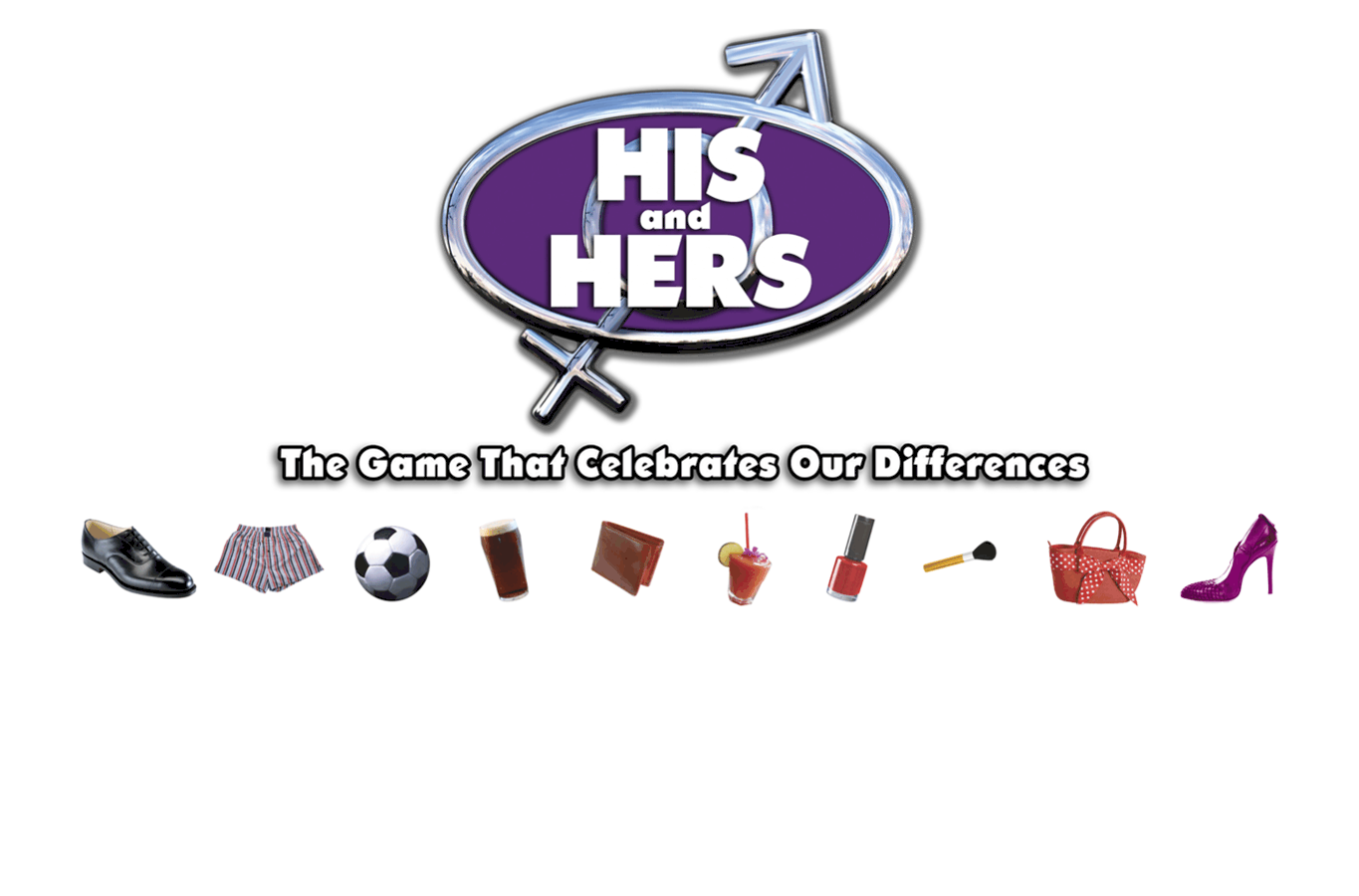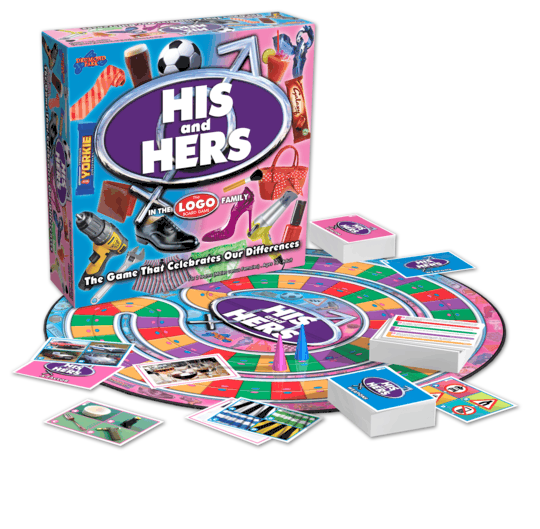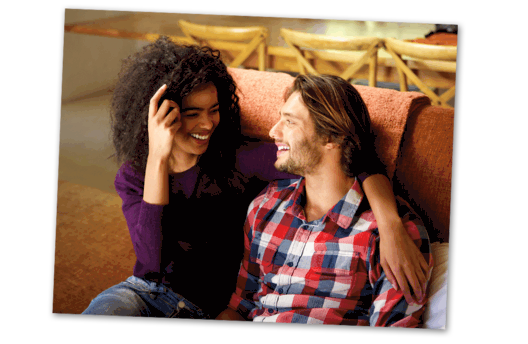 about
His and Hers
Men are endlessly mystified about the contents of a woman's handbag, their wardrobe and what they read in their magazines... equally, women don't understand a man's need for gadgets, power tools and their obsession with sport.
The His and Hers board game is a celebration of our differences as seen through everyday THINGS. Divide your friends into single sex teams, and have some FUN celebrating what makes women women and men men.
His and Hers is definitely not a "rude and crude" game, but please note that a few of the questions do have adult content.
HIS and HERS follows the same hugely successful picture and recognition formula as 2009's Number One best-selling board game, LOGO and 2010's sister product, the family game Best of British.
WHERE TO BUY
REVIEWS
"My friends and I at university are addicted to this. Has a great range of questions which play to individual strengths. Warning- will bring out the competitive side of players!"
"Love all the logo games and this is another great one to add to them!"
"It's a brilliant game . The family loved it and we had a lot of laughs. Guys versus girls. Very easy to play. not complicated at all."