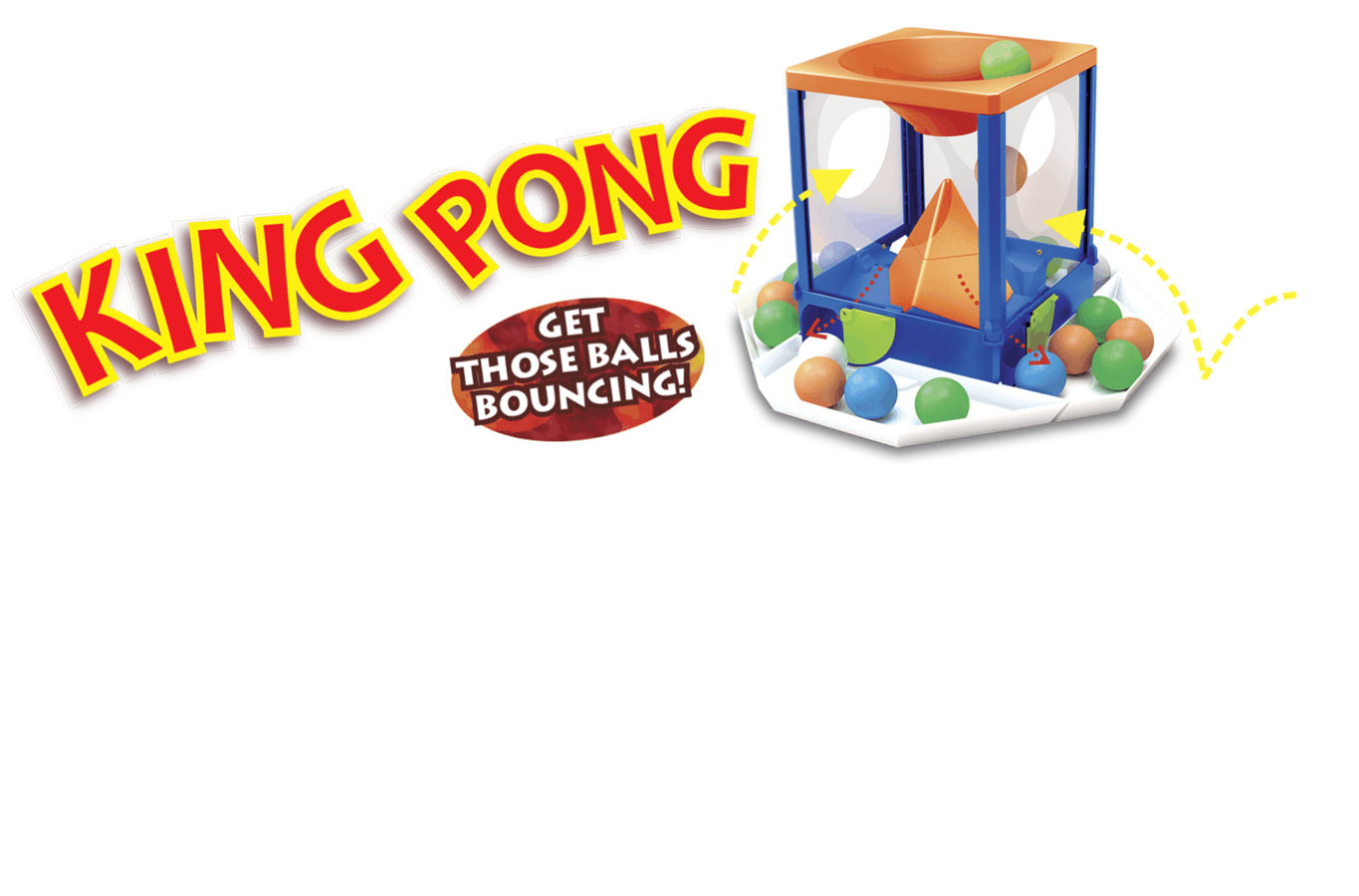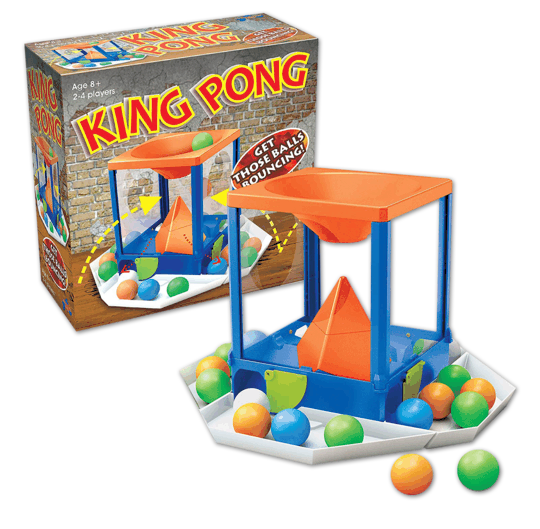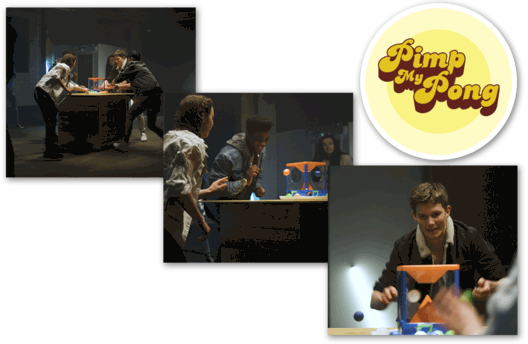 about
King Pong
There's no more stupidly addictive game than King Pong.
Just bounce the balls into the cube to empty your tray? Looks simple... sounds simpler! But with everyone charging in at once and balls hurtling all over the place, you'll soon find that it's more challenging than you might have imagined…
You'll need to be calm under pressure and have a deadeye aim. But will that be enough when your opponents are launching ping-pong balls nineteen to the dozen?
You can play King Pong with two, three or four players. But even solo practice sessions have that nagging 'just one more go…' factor. And this is a game that lends itself to mods, extra challenges and special house rules... follow our suggestions, or come up with your own!
Pong skills, trick shots, massive fails… share them online using #kingpong
WHERE TO BUY
REVIEWS
"Such a good game, my children love it and it's great for adults too. A lot more trickier than you first think."
"Great fun! but watch out if you are competitive, its can get messy!"