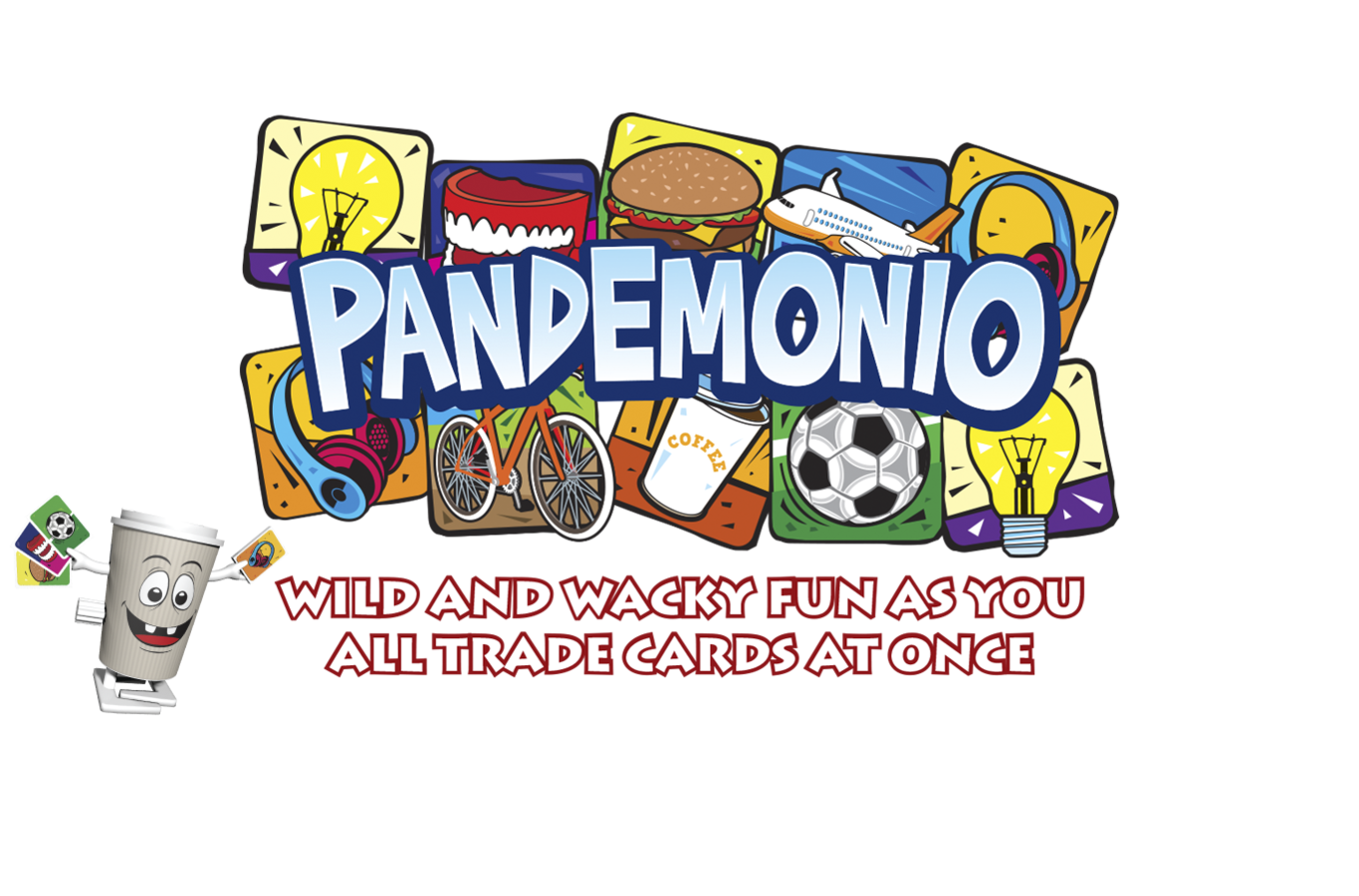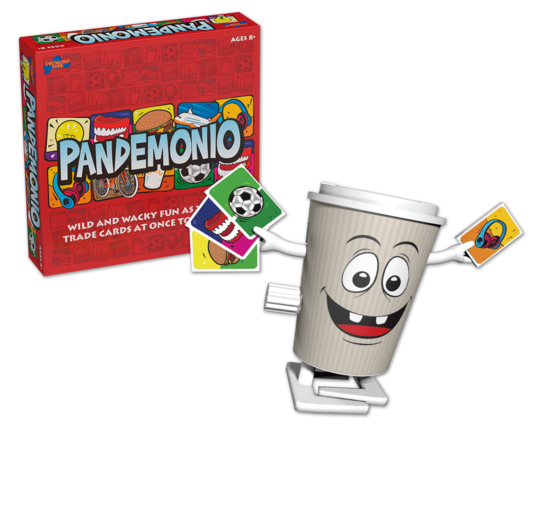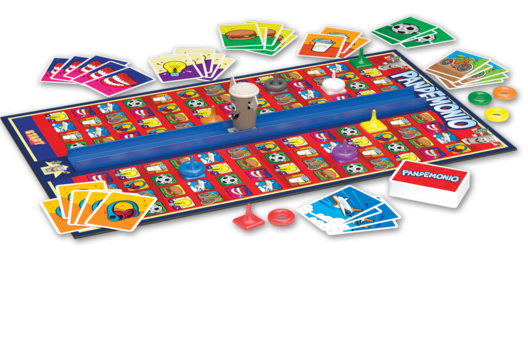 about
Pandemonio
Swap, swap, swap, swap, SWAP, SWAP… DONE!
Eight cards, up to eight players, all trading wildly, all at the same time. Never has a game been more aptly named than Pandemonio!
Add in the fact that this is all presided over by a walking coffee cup, and you'll start to appreciate that Pandemonio's no ordinary board game…
Colin – our convivial cup – acts as official timer; your task is to match as many cards as you can before he totters to a halt. First player to the end of the board and back wins; you'll need to get your swaps in quickly, and being shy is not an option!
Master the basics and graduate to Super Pandemonio, a second set of rules that introduces the option to do the dirty on your opponents (just for a little extra spice!) Match the right combination of cards and choose someone to send back a couple of spaces – but be careful not to make too many enemies!
Pandemonio works brilliantly for big families or groups of friends. Colin's antics are fuelled through the wonder of clockwork, so you won't need batteries – just bring your best market-trader's voice and a good-humoured sense of ruthlessness!
WHERE TO BUY
REVIEWS
"Fun game for families. Really easy to play & a good giggle."