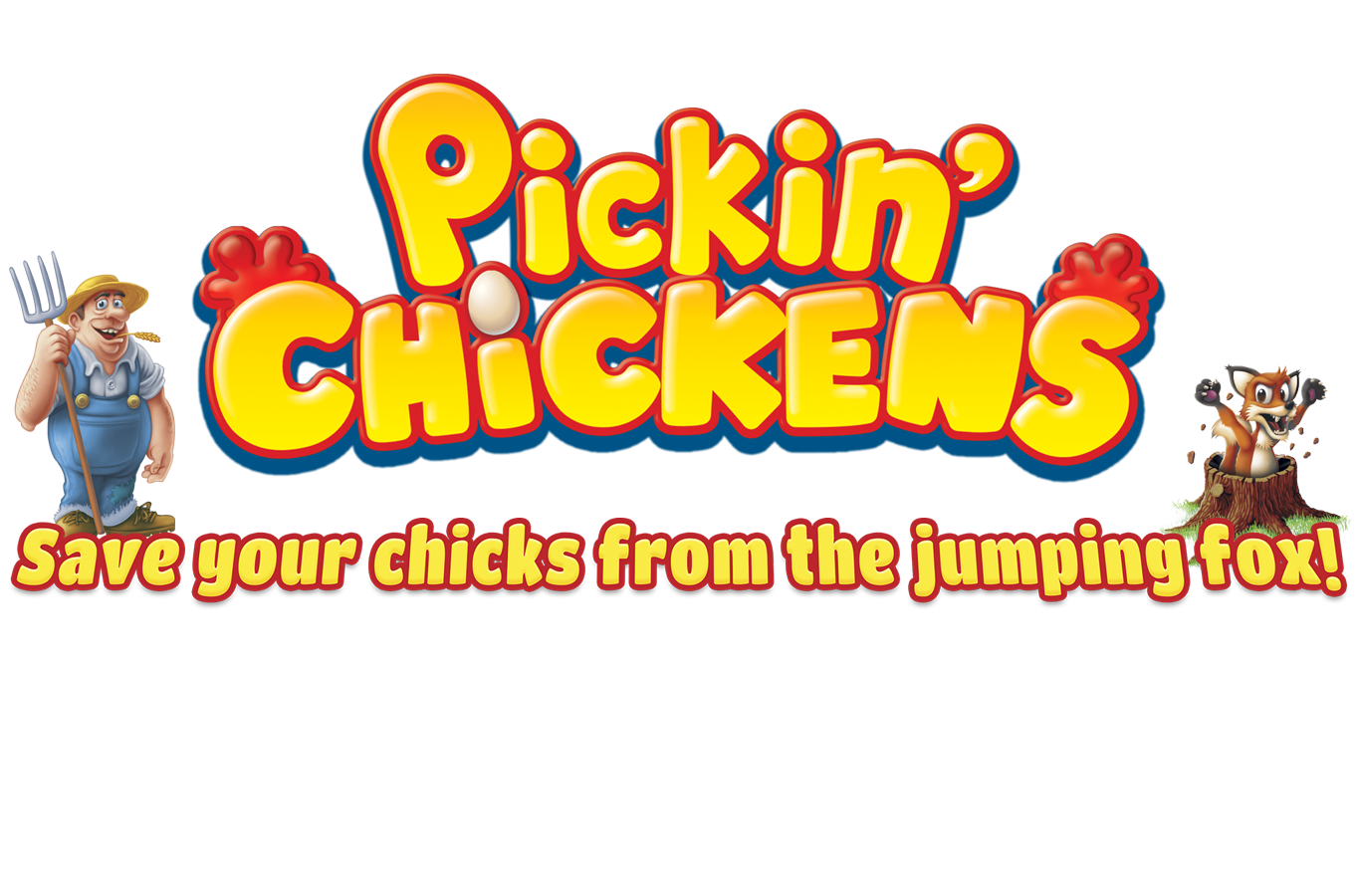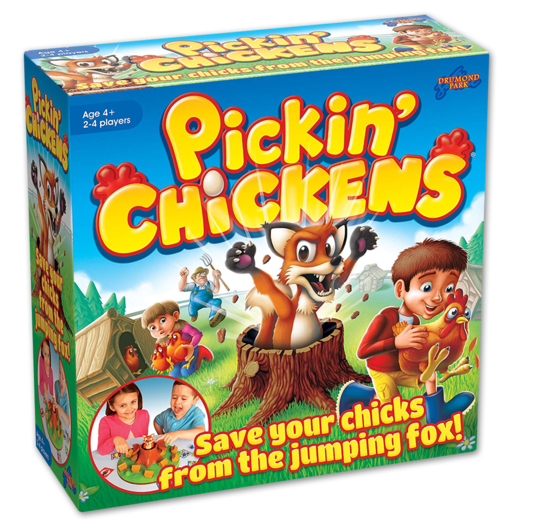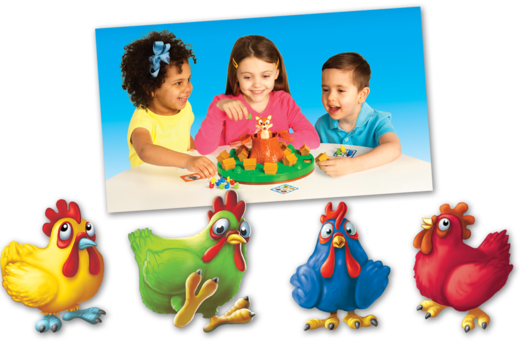 about
Pickin' Chickens
Cluck cluck! Keep your chickens safe with the farmer's help - and watch out for that sneaky, sly fox!
Which chicken is under the henhouse? The green one? The yellow one? Take a peek to find out; spin the wheel, and hope that you-know-who doesn't spring up!
Bag the Farmer card to protect those little chicks of yours, but beware - your fellow players might pinch it at any time! You'll need just a handful of hens to be crowned the winner, so get pickin' those chickens!
Pickin' Chickens is a fun and friendly game for younger children. Easy to understand, and with two sets of rules to cater for different abilities, it's a great primer for taking turns, making decisions and sharpening those youthful memory skills.
WHERE TO BUY
REVIEWS
"Great game! Children were happy and busy the whole evening :) "
"Out of all the games I bought for the kids at Christmas this is the one they like the most. [...] Easy to set up, easy to store as well and not too many fiddly pieces so it was ideal. [...] Kids still love it and ask for it on family night."
"The children I childmind enjoy playing this game. Keeps them involved for quite a while"