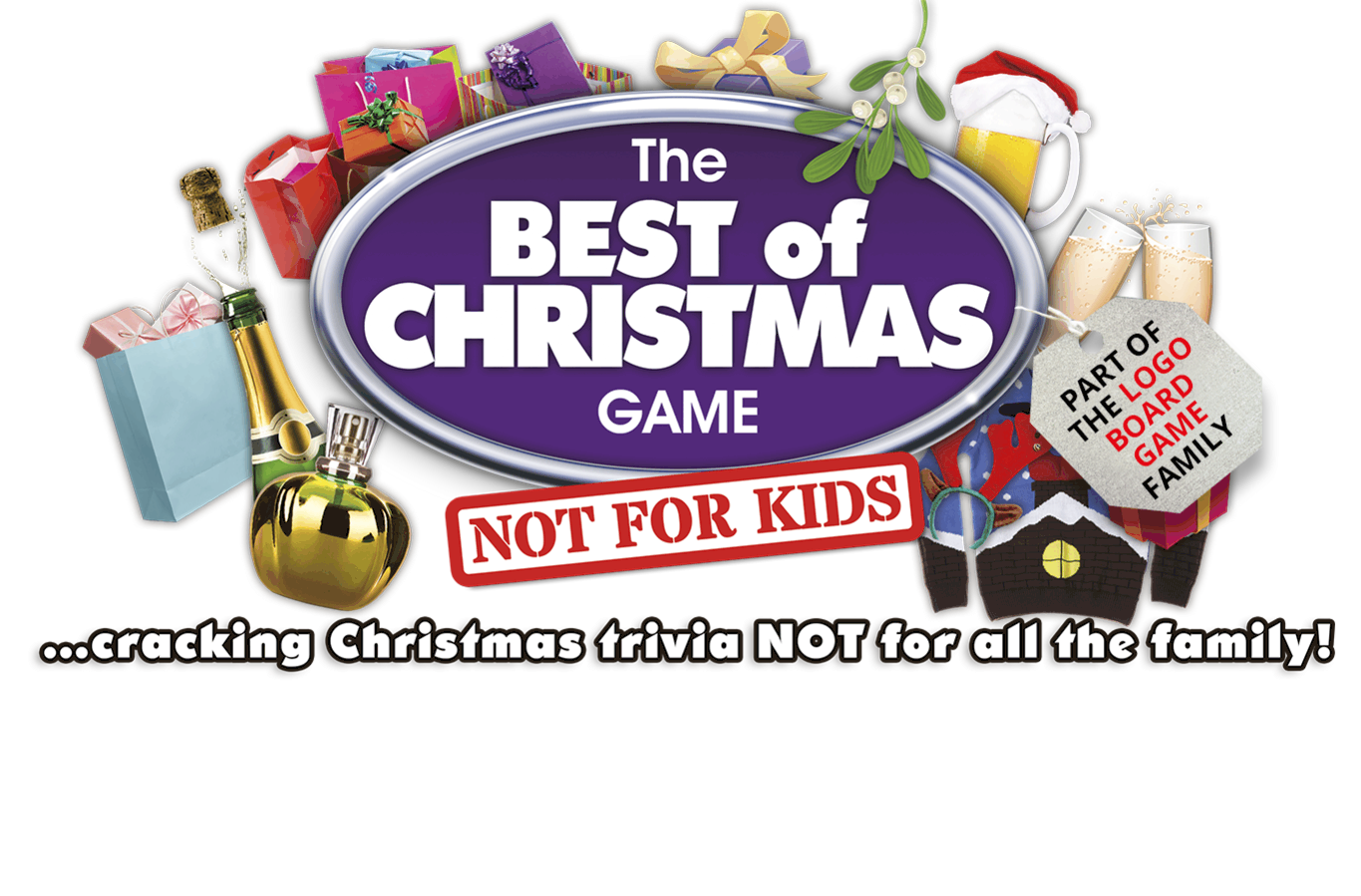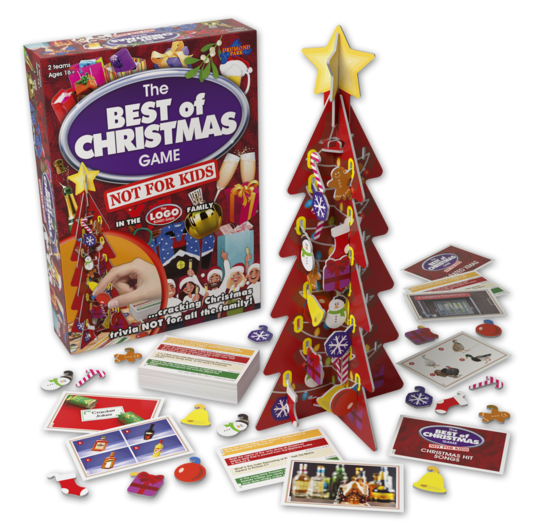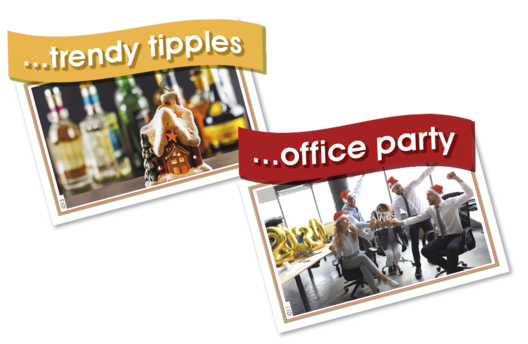 about
Best of Christmas (not for kids)
OK, so we admit we're not famous for naughty games.
Clean-cut family values – that's us. But occasionally a silly, hilarious and ever so slightly crude idea occurs to us that needs an outlet and here it is: Best of Christmas NOT FOR KIDS. It's a bit of light-hearted grown-up trivia that's just a smidgen too naughty for the younger kids, but still full of the laugh out loud fun that makes the LOGO family a British favourite!
From office party antics and their aftermath to what time we first reach for the bottle on Christmas Day, Best of Christmas NOT FOR KIDS covers the messy, boozy, mistletoe-clad reality of Christmas for adults – and from our research, most of us are making the naughty list.
Contents:
Christmas Tree

55 Question Cards

32 Decoration Pieces

Rules
WHERE TO BUY
REVIEWS
Coming soon - new for Christmas 2020.