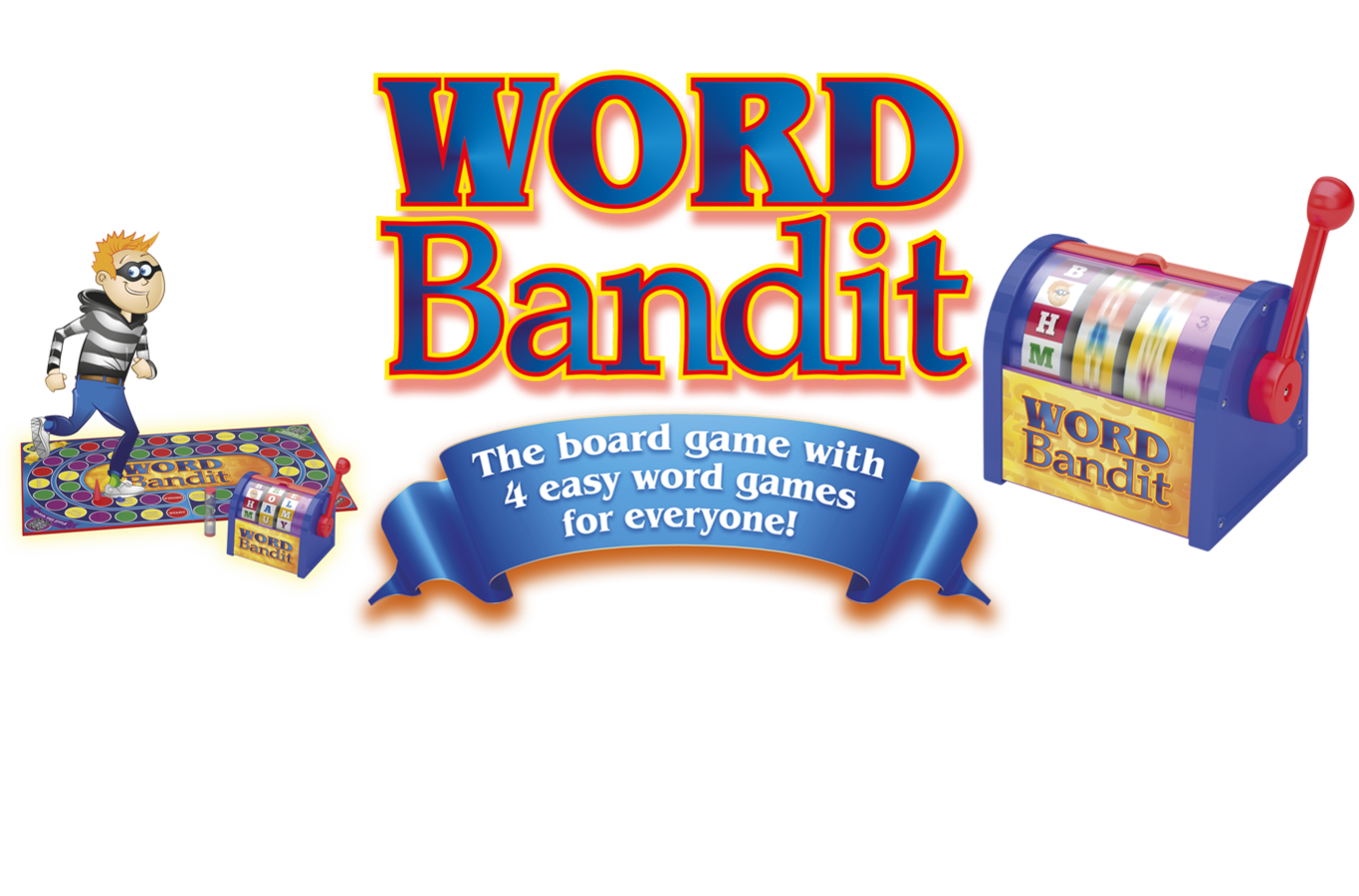 For 2 teams of any number, ages 8+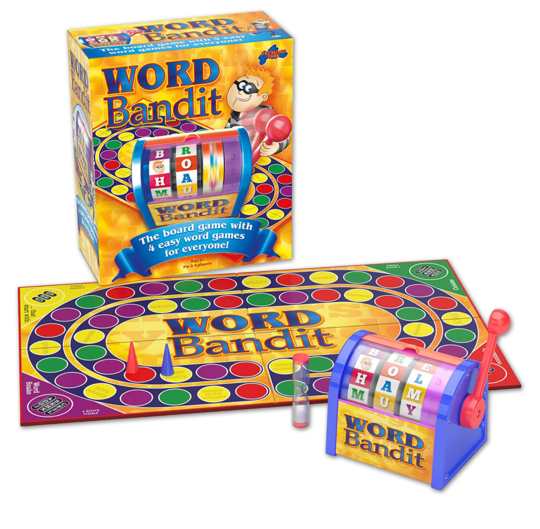 about
Word Bandit
When word games hit the jackpot!
Kids love the unique one-armed Word Bandit! Pull the lever to set it in motion, then - kerching!!! - it's a race against time to use the letters on show!
Words in a zig-zag… words from categories… names of famous people… your place on the board will decide the challenge! You'll spot some right away… but things get more pressured as the timer runs down!
Brilliant for kids and families, Word Bandit is a bonanza of originality and fun!
Champion wordsmith?
Or mortifying word-fail?
Share it with us using #wordbandit
4 easy word games
GAME 1: ONE ROW OF LETTERS

Think of ANY WORD containing two of these three letters in any order. For "brain boxes" use all three letters.



GAME 2: TWO ROWS OF LETTERS

Think of words (to do with the category your playing piece is sitting on) that start with any of the letters on show. For example, your category is... KITCHEN .



GAME 3: INITIALS OF FAMOUS PEOPLE

Think of famous people whose initials are among the letters – they don't need to be beside each other. Movie stars, Musicians, Historical figures even Politicians – they are all there, scattered among the letters.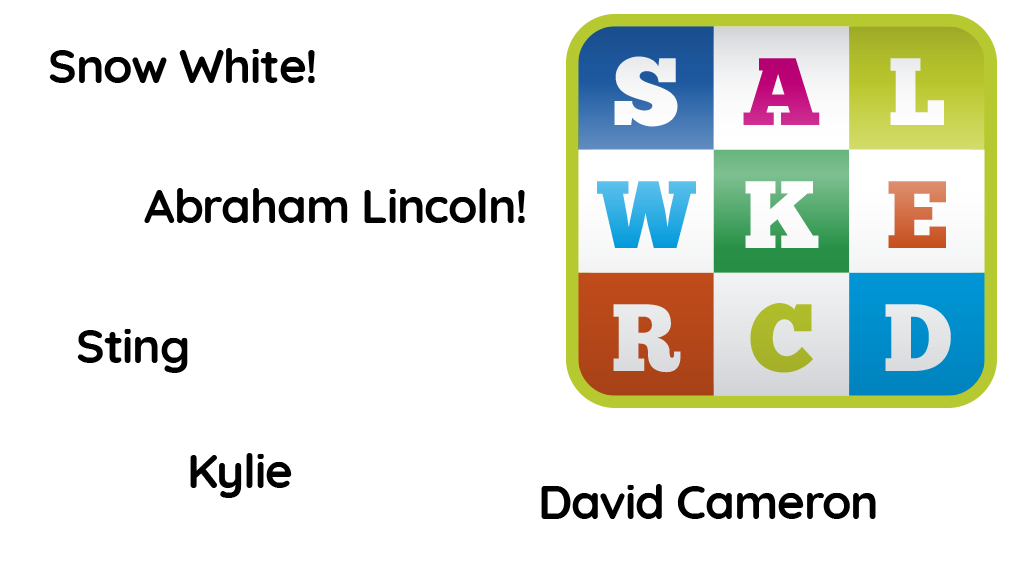 GAME 4: WINDING WORDS

Any words spelled out by a winding sequences of letters - each of which is beside the next: on either side, above, below, or diagonally.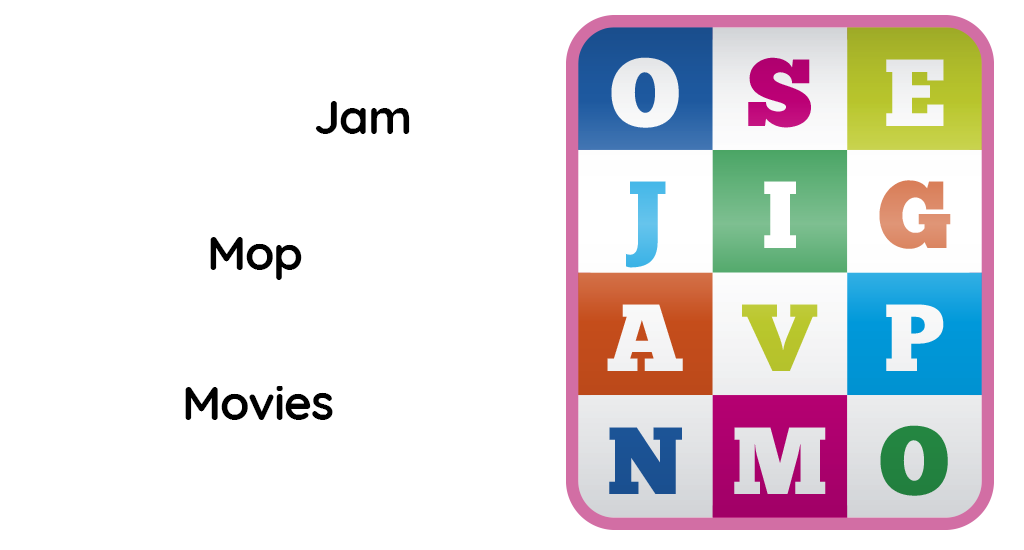 WHERE TO BUY
REVIEWS
"Lovely word game for all ages"
"This game makes a great change from electronic devices. Word Bandit is a word game, it's great fun and I love it. [...] I really enjoy word games and this one is a lot of fun. It also has the benefit of improving your child's vocabulary, spelling and even speed of thinking. Brilliant"